Stand-on Double Deck High Lift Pallet Truck
SXD 20
Double load - Easy Transport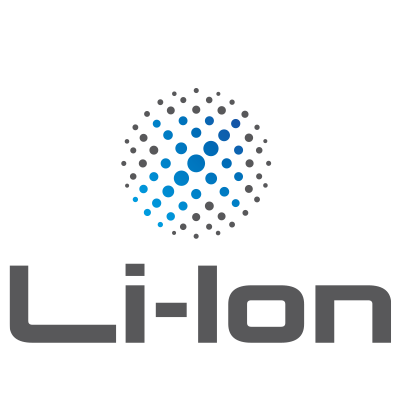 Powerful and compact: Lifting capacity of up to 2,000 kg and narrow chassis with a width of only 770 mm
Powerful movement on ramps to increase handling capacity and high level of safety because of optional chassis counterbalance
Intuitive operator guidance as the control unit can be attached on the left or right operating side
Pedido para: SXD 20
Por favor, preencha o formulário abaixo. Entraremos em contato o mais breve possível.
The SXD is a truck for the most demanding applications. The SXD quickly and safely handles double-deck storage, loading and unloading lorries or even horizontal transport. It saves time by transporting two standard pallets at once to your chosen location. Loads are incredibly easy to move even on ramps, due to the optional counterbalance for the chassis. The SXD's strength lies in its flexibility. As a double deck truck, the SXD can transport 800 kg on the mast and, at the same time, 1,200 kg on the initial lift. If the initial lift is not used, the SXD can also function as a high lift pallet truck for up to 1,200 kg. As a high lift pallet truck, the SXD transports even 2,000 kg on a pallet.

This saves time and increases the handling performance. In addition, more, the SXD is also ideally suited as a work or lifting table, and for shelf-filling. Its individuality is also reflected in the details: The steering wheel on the driver's stand can be mounted on the right- or left-hand side to take individual operator preferences into account. This customisation increases safety in the warehouse, as the truck can be operated as preferred. The compact dimensions, enable it to be used in the smallest of spaces, and the cushioned driver's operating platform complete the whole package and make the SXD the perfect warehouse assistant.
---
O SXD 20 em detalhes
Força
Effective goods handling: Driving speed up to 12 km/h
High handling rate thanks to stacking on two levels with a load capacity of up to 2,000 kg
Enough power for multiple shifts: High battery capacity of up to 625 Ah and lateral battery change available
Always available: The Li-Ion battery bundles large amounts of energy and allows for quick and easy interim charging
The right driving programme for all situations: ECO, BOOST or Blue-Q – from maximum handling rate to highest efficiency
Ergonomia
Reduced impact when driving over uneven surfaces with cushioned driver's seat
Maximum operator comfort thanks to height-adjustable foot plate in the FXD 20 N and FXD 20
All functions can be easily operated using the Joystick 4Plus without having to keep changing hands
Ergonomic and intuitive operation: Option of steering wheel or steering knob
Segurança
Extremely safe around corners: Curve speed control automatically adapts speed to the steering angle when cornering
Extremely safe to drive due to speed limiter based on mast height
High stability on uneven surfaces with the automatic counterbalance
The large step and low entry make it safe and easy to get into
Versatile, flexible access control with FleetManager 4.x
Protection from all sides: Overhead guard of the FXD 20 N and FXD 20 for increased working safety
Precisão
Precise handling of all functions with the joystick without having to keep changing hands
Fatigue-free operation: Precise and intuitive electrical steering unit
Sensitive and intuitive operation with the proportional valve technology for lifting and lowering
Everything in view, all the time: Display shows battery status, date and time
Precision down to the toes: Pedals for fast direction changes in the FXH 20
FXH 20
Compactidade
Ideal in the smallest of spaces: Compact truck dimensions and very high manoeuvrability allow for optimum use of warehouse space
High pallet reloading rate: Flexible application options thanks to the compact dimensions
At home in any aisle: Truck widths of 770 mm, 820 mm or 970 mm to choose from
Responsabilidade ambiental
Energy savings of up to seven percent at the touch of a button with no loss of performance: Blue-Q efficiency mode
Low operating costs: Low energy consumption and long maintenance intervals
Low noise emissions due to extremely quiet drive and lifting motor
---
Downloads
O documento fornecido para download é a versão atualizada das instruções de operação do caminhão padrão. Não inclui descrições de opções do cliente. Para um caminhão de concreto, solicite o respectivo manual específico de acordo com o número de série e o ano de produção do serviço de peças de reposição STILL.
---
Visão geral do modelo
| Modelo | Capacidade máxima (kg) | Altura máxima de elevação (mm) | Velocidade de circulação (km/h) | Voltagem da bateria (V) |
| --- | --- | --- | --- | --- |
| SXD | 2.000 | 2.124 | 10 | 24 |
| SXD / Li-Ion | 2.000 | 2.124 | 10 | 24 |