Electric Forklift Truck
RX 60 3,5 - 5,0 t
For heavy work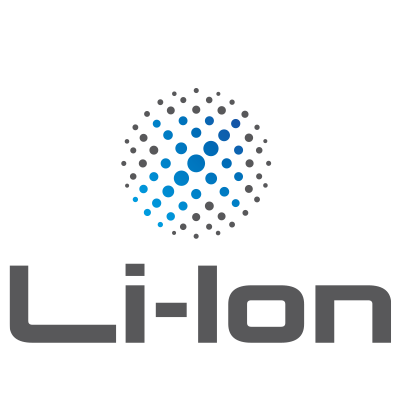 Excellent visibility thanks to new mast concept
Powerful electrical drive has very low environmental impact and highhandling rate
Compact design and excellent mobility
Pedido para: RX 60 3,5 - 5,0 t
Por favor, preencha o formulário abaixo. Entraremos em contato o mais breve possível.
Emissions-free efficiency is offered by the electric forklift trucks in the RX 60-35 to RX 60-50 product line. In addition to being emissions-free, the trucks are very powerful with a lifting capacity of 3.5 to 5.0 tonnes, while also being extremely compact and manoeuvrable. Another advantage means that the counterbalanced forklift truck can be used both inside and outside as an optimum transport solution throughout all sectors: the mast offers a generous view of the goods being transported. Plus, the sideways view past the mast sets standards. Benefits like these make the RX 60-35 to RX 60-50 a flexible and innovative all-purpose forklift truck which is also ideal for multiple-shift use thanks to its greater battery capacity and lateral battery changing.
With a maximum driving speed of 20 km/h, this efficient forklift truck can also transport materials over several hundred metres extremely quickly and reliably. For locations at which heavy loads need to be lifted to great heights, STILL also offers the RX 60 with a load centre of 600 mm and, therefore, a particularly high associated residual load capacity. This means that the RX 60-45 can lift 4.5 tonnes to a height of over six metres – which is a great advantage in the drinks industry and many others. The additional range of available accessories such as side shifters, rotators and bulk buckets makes the RX 60-35 to RX 60-50 electric forklift trucks a universal warehouse assistant for a wide range of applications.
---
O RX 60 3,5 - 5,0 t em detalhes
Força
Can lift up to 5 tonnes with a load centre of 600 mm
Move goods effectively: driving speed of up to 20 km/h
Sufficient energy for multi-shift operations: high battery capacity and lateral battery replacement
Maintenance-free rotary current drive
Ergonomia
Spacious, comfortable driver's cab that can be individually set up and offers numerous storage compartments
Feel at home: standard, easy-to-use operating concept across the whole RX product line
Comfortable: simple and safe entry and exit
Choose from a range of individual control options: multi-lever, minilever, Fingertip or Joystick 4Plus
Segurança
Perfect all-round view: higher driver's seat and large viewing window on all sides, including in the protective roof
Optimum safety thanks to the truck's low centre of gravity
Outstanding driving stability when turning
Precisão
Driving programmes allow the user to switch between maximum handling performance or optimum efficiency
Adjustable to suit every task: speed, acceleration and braking can all be individually set
Sensitive operation and continuous control of lifting speed: the latest proportional valve technology
Intuitive one-pedal control
Precise load handling: driver's seat set to one side giving optimal view past loads
Compactidade
Ideal for use in small spaces: compact truck dimensions and extreme manoeuvrability allow for operation in narrow aisles
Responsabilidade ambiental
Low operating costs: low energy consumption and long maintenance intervals
Emission-free drive
Blue-Q efficiency mode allows energy savings of up to 20 % at the touch of a button with no loss of performance
Over 95 % of all installed materials are recyclable
---
Downloads
O documento fornecido para download é a versão atualizada das instruções de operação do caminhão padrão. Não inclui descrições de opções do cliente. Para um caminhão de concreto, solicite o respectivo manual específico de acordo com o número de série e o ano de produção do serviço de peças de reposição STILL.
---
Visão geral do modelo
| Modelo | Capacidade máxima (kg) | Altura máxima de elevação (mm) | Velocidade de circulação (km/h) | Voltagem da bateria (V) |
| --- | --- | --- | --- | --- |
| RX 60-35/600 / Li-Ion | 3.500 | 7.180 | 20 | 80 |
| RX 60-40 / Li-Ion | 4.000 | 7.180 | 20 | 80 |
| RX 60-40/600 / Li-Ion | 4.000 | 7.180 | 20 | 80 |
| RX 60-45 / Li-Ion | 4.500 | 7.180 | 20 | 80 |
| RX 60-45/600 / Li-Ion | 4.500 | 7.180 | 20 | 80 |
| RX 60-50 / Li-Ion | 4.990 | 7.180 | 20 | 80 |
| RX 60-50/600 / Li-Ion | 4.990 | 6.880 | 19 | 80 |