High Lift Pallet Truck
EXV 14 - 20
Power meets innovation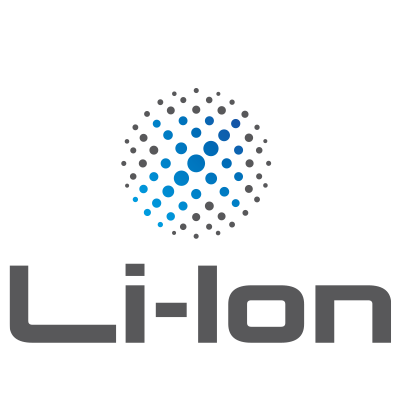 Optimum utilisation of storage area: high storage compaction due to high residual load capacity
Everything in view, all the time: colour display with a range of language-independent symbols shows you all of the important functions at a glance
Always available: battery capacities of up to 375 Ah enable long periods of operation
Pedido para: EXV 14 - 20
Por favor, preencha o formulário abaixo. Entraremos em contato o mais breve possível.
Stronger and more intelligent than the rest – that's the STILL EXV 14-20 high lift pallet truck. Two of its stand-out features are its huge residual load capacity and its smart colour display. The latter provides the operator with basic information, the truck status or the battery's state of charge at a glance at all times, and different language-independent symbols provide optimum support in operation. The smart and extremely mobile warehouse organiser moves pallets weighing up to 2,000 kg quickly, safely and reliably. It can achieve unprecedented reloading of pallets thanks to its powerful and low-maintenance motor and its precise control elements, which are suitable for either left- or right-handed operators.
The letters EXV are not, however, just synonymous with quick goods handling, but also with safe goods handling. The optional load capacity display shows what is possible. The curved tiller shape and the sensitive impact plate protect the driver, and the EXV stops automatically when the tiller is released – even on ramps. The OPTISPEED tiller also adjusts the speed of the EXV to the distance from the operator, while the Curve Speed Control system regulates the speed around bends. This high lift pallet truck, which is as strong as it is smart, allows you to always keep your flow of goods safely under control; from transporting loads within the pre-storage area to operating the shelving system.
---
O EXV 14 - 20 em detalhes
Força
Battery capacities of up to 375 Ah, lateral battery change as well as Li-Ion batteries which can used for opportunity charge ensure high availability
Optimal utilisation of storage space: high storage compaction due to very high residual load capacity
High reloading performance: powerful, reliable and low-maintenance electrical drive and steering motor
The right driving programme for all situations: Select maximum turnaround or maximum efficiency: ECO, BOOST or Blue-Q
Performance boost in production: very high lift and sink speeds
Brings power to the floor effectively: new chassis ensures optimum traction at all times
Double load: optional double deck transport for various applications
Ergonomia
Ergonomic and intuitive operation: driving, lifting and steering processes can be simultaneously controlled by left- or right-handed operators using just one hand
Battery changing made easy: optional lateral battery change for even greater availability
Easing of workload: easy to operate, ergonomically shaped STILL tiller head
Segurança
Safety in production: OPTISPEED tiller adapts speed automatically depending on distance between the operator and the truck
Knowing the weight: Dynamic Load Control indicates the weight of the load and the associated lift height
Safety in mind: optional load capacity display shows the operator the current mast height and associated residual load capacity at all times
Safe around corners: Curve Speed Control automatically adapts the speed when cornering to the steering angle
Precisão
Fatigue-free operation: precise and intuitive electrical steering unit
Precise operation even in the most confined spaces: sensitive proportional valve control and optional creep speed function
Best views for precise operation: free view mast and centrally mounted tiller ensure clear view of the tips of the forks
Reliable, even in narrow spaces: compact dimensions and high manoeuvrability
Compactidade
Impressive reloading of pallets: compact size allows for quick and safe operation
Additional storage space for goods: copes with narrow aisles thanks to its compact dimensions and high manoeuvrability
Responsabilidade ambiental
Low operational costs: low energy consumption and long maintenance intervals
Blue-Q efficiency mode allows energy savings of up to 7 per cent at the press of a button with no loss of performance
Very few noise emissions due to extremely quiet drive and lifting motor
Over 95 percent of all materials used are recyclable
ECO driving programme: maximum energy efficiency at the touch of a button
---
Downloads
O documento fornecido para download é a versão atualizada das instruções de operação do caminhão padrão. Não inclui descrições de opções do cliente. Para um caminhão de concreto, solicite o respectivo manual específico de acordo com o número de série e o ano de produção do serviço de peças de reposição STILL.
---
Visão geral do modelo
| Modelo | Capacidade máxima (kg) | Altura máxima de elevação (mm) | Velocidade de circulação (km/h) | Voltagem da bateria (V) |
| --- | --- | --- | --- | --- |
| EXV 14 / Li-Ion | 1.400 | 5.616 | 6.0 | 24 |
| EXV 14i / Li-Ion | 1.400 | 5.616 | 6.0 | 24 |
| EXV 16 / Li-Ion | 1.600 | 6.006 | 6.0 | 24 |
| EXV 16i / Li-Ion | 1.600 | 6.006 | 6.0 | 24 |
| EXV 20 / Li-Ion | 2.000 | 4.026 | 6.0 | 24 |
| EXV 20i / Li-Ion | 2.000 | 4.026 | 6.0 | 24 |